THE PROGRAM FOR THE
DISCOVERERS

OF TOMORROW
Do you want to make positive impact as an individual or as an organization?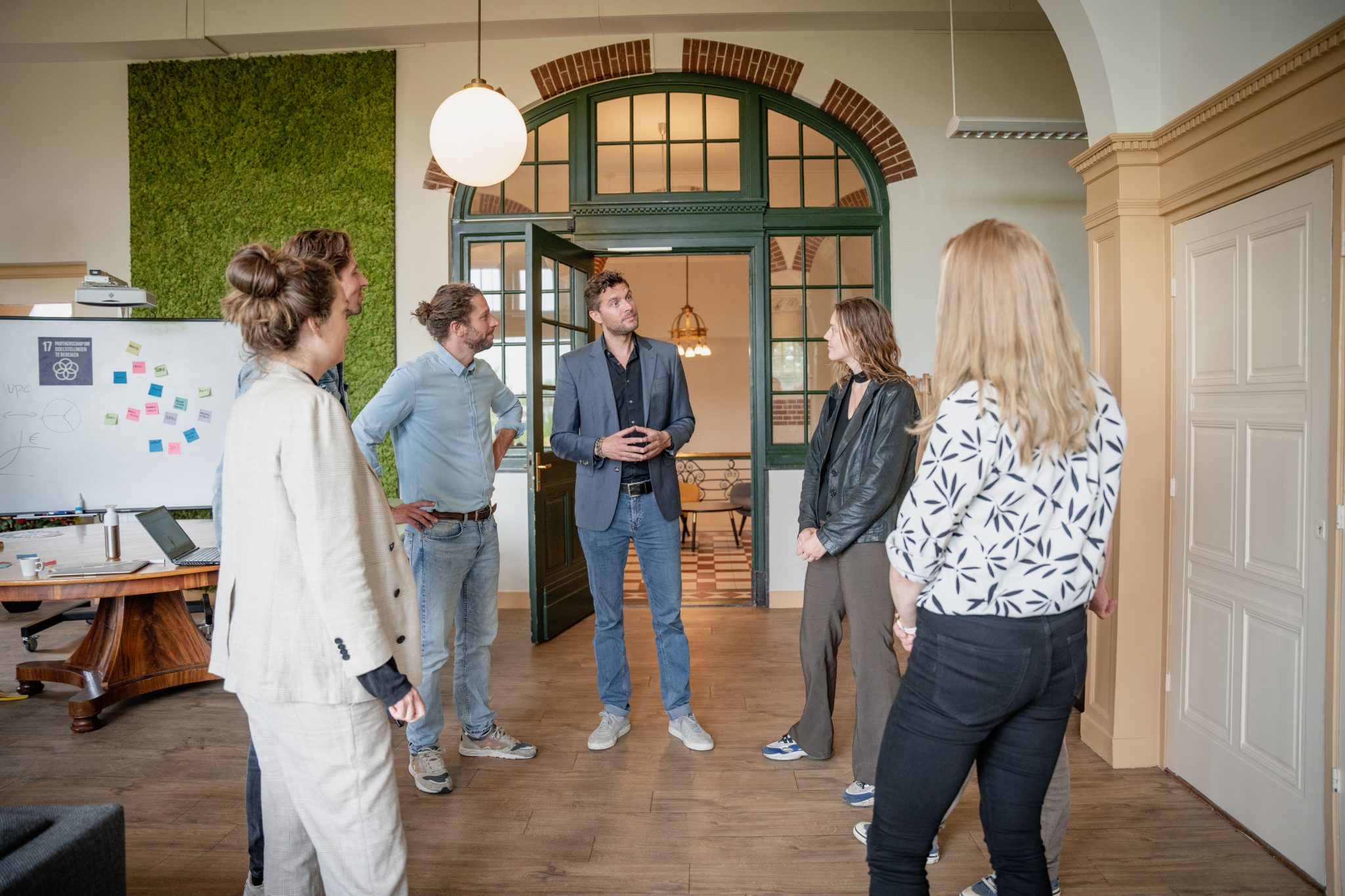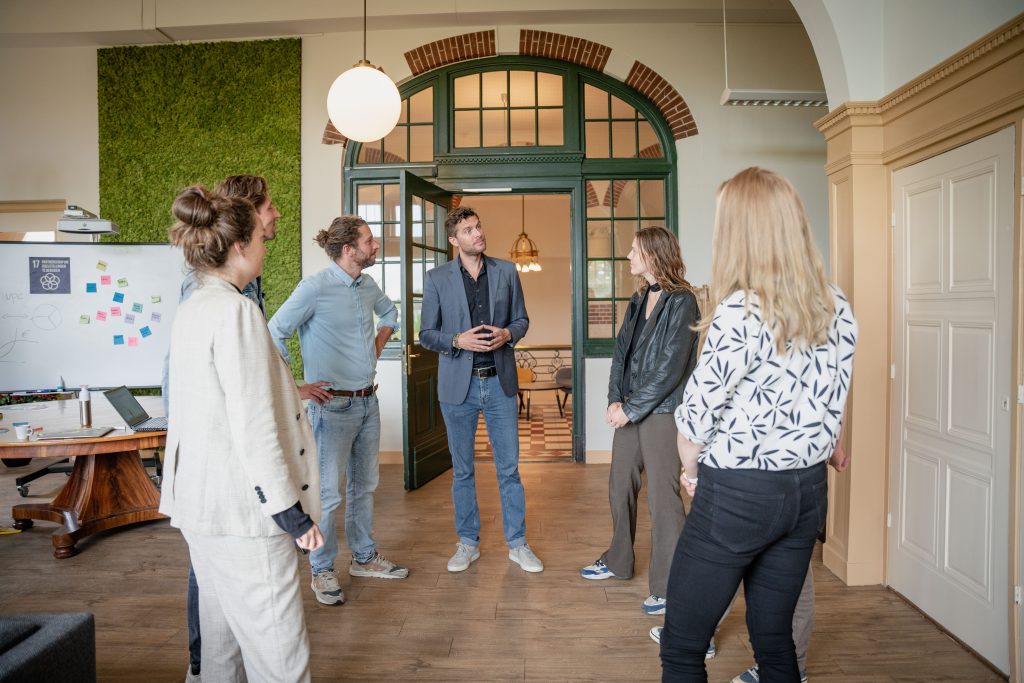 Trailblazers are the explorers who push our limits. Unafraid of the unknown, the Trailblazer knows the natural balance between knowledge and instinct like no other. The Trailblazer is the leader of innovation shaping tomorrow's world. A cleaner and fairer world.
Trailblazers is the program for pioneering professionals who are young at heart and always innovating. Innovate to create real value without depleting the environment or earth to do so. In short, at Trailblazers you will learn to create long-term value in a conscious and responsible way.
Are you an impact leader looking for new insights, case studies and a unique network? You can sign up now for our intensive 9-day flagship program. Check out the details and start making impact right away.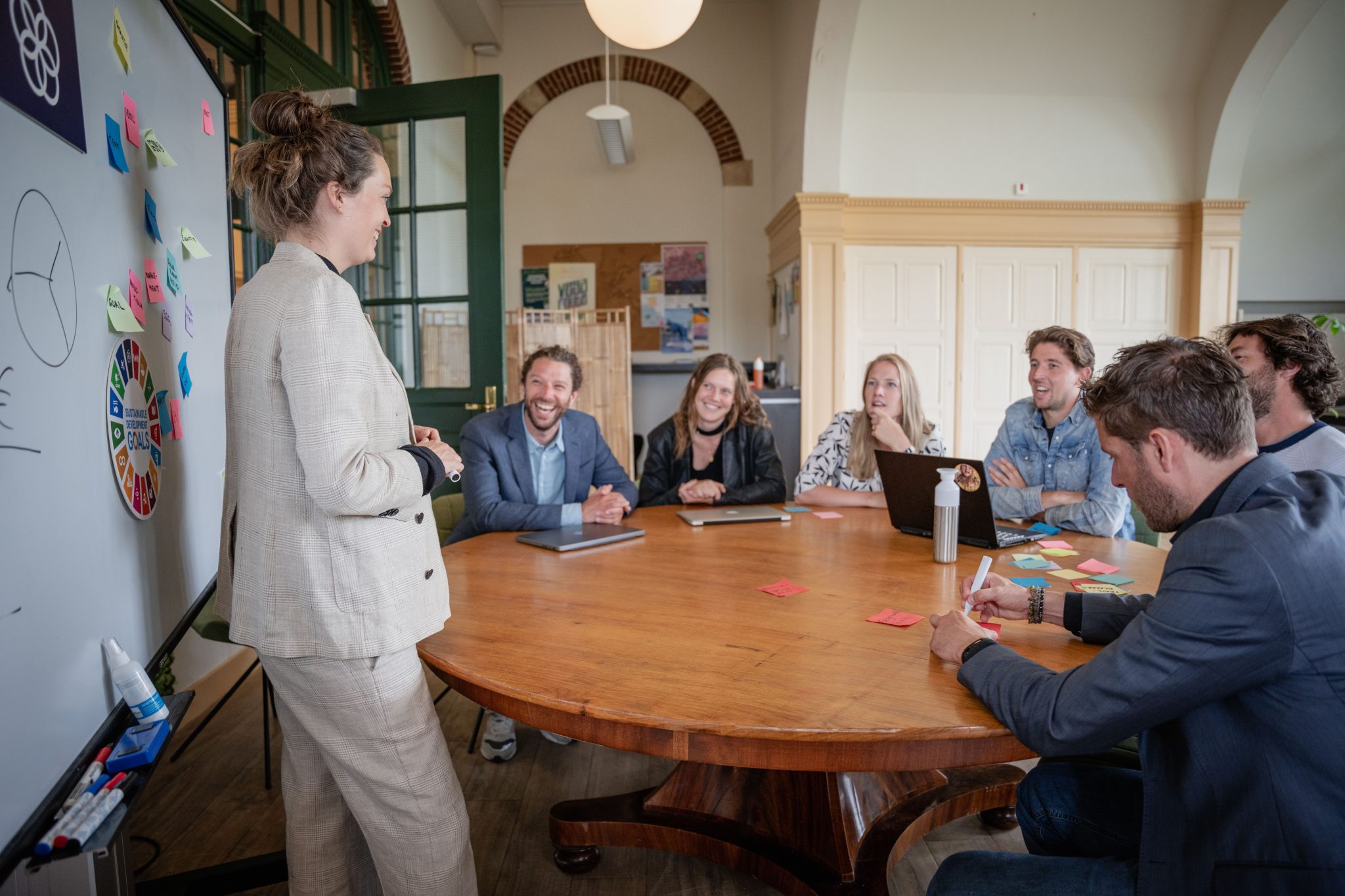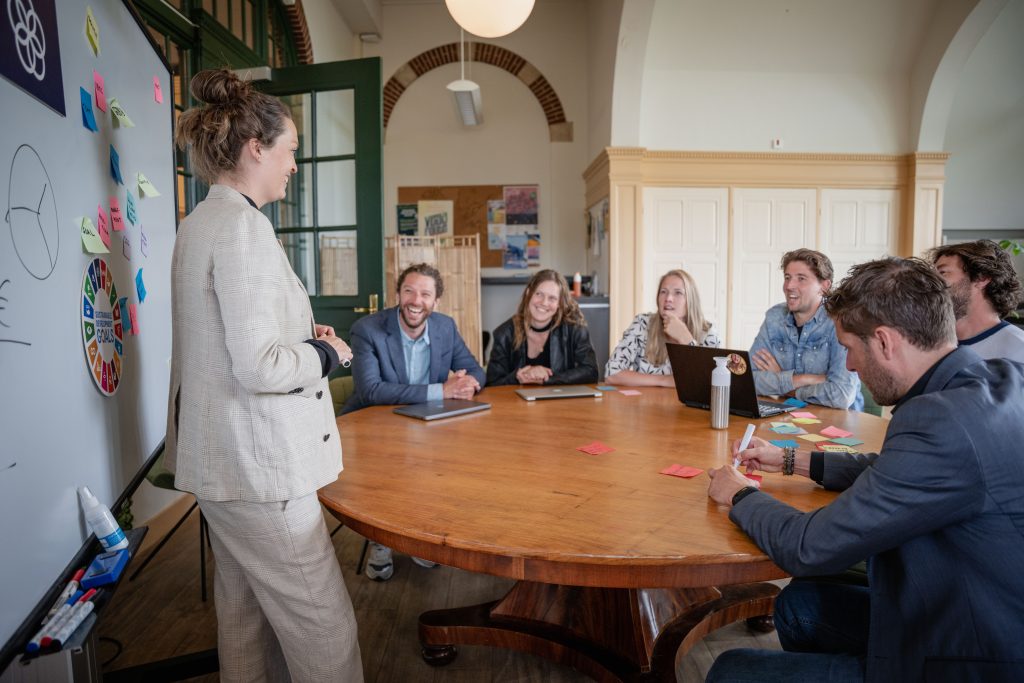 As a Trailblazer, you become a pioneer -a disruptor-who goes down unexplored paths to achieve goals others don't yet see. Why conform to the existing when there is so much to improve?
Trailblazers is a nine-day program spread over 3 months. The program focuses on Design Thinking, Theory of Change and your personal leadership. You test new ideas and work pragmatically towards an immediately applicable solution.
The regular program is held twice a year, in spring and fall. In summer and winter there is the possibility of in-house programs. Request more information and become that catalyst of change that society is waiting for.
IMPACT DRIVEN NEW BUSINESS DEVELOPMENT
Trailblazers is an Impact Driven NBD Impact Driven program for high performers, entrepreneurs, managers, team leaders, intrapreneurs, creatives, CSR/CSR coordinators, sustainability officers, SME directors and SDG leaders. The intensive program in a nutshell:
In addition to discovering and developing pragmatically and as part of a team, you will work on the soft-skills needed to become a pioneer in impact-driven leadership. At the end of the program, you will be an impact leader and have:
Learned and gained practical experience with impact driven entrepreneurship and intrapreneurship.
Devised and tested a solution to a social issue or innovation of yourself or a team member via the design thinking method.
Are you the expert in your area on various practice-based theories and models in transition, change management and systems thinking.
Knowledge of the SDGs and the impact sector and know how you or your organization can strategically position yourself in this.
Have recalibrated your distinctive talents and motivations and determined how to use them for a sustainable and social world.